Unfortunately a lot of people don't like admitting it, but it looks like there is even more proof that Donald Trump is going to be good for the economy and he hasn't even been inaugurated. A good economy is good for everyone so people should be happy!
Bloomberg
reported the National Federation of Independent Business's Index soared to its highest level since 2004, and posted the highest monthly gain since 1980. The index has posted strong gains in November and December of 2016.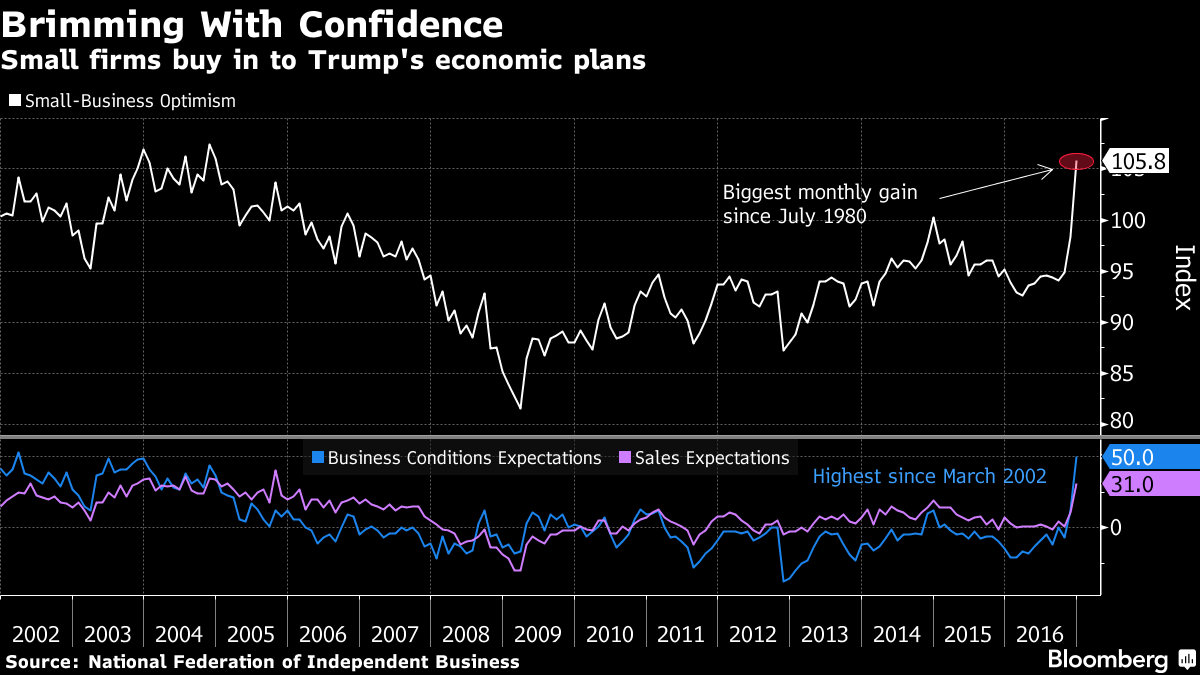 Here are some excerpts, and it may be time for me to put together another "The Always Small Business" article.

"Optimism among America's small businesses soared in December by the most since 1980 as expectations about the economy's prospects improved dramatically in the aftermath of the presidential election."

"The National Federation of Independent Business's index jumped 7.4 points last month to 105.8, the highest since the end of 2004, from 98.4. While seven of the 10 components increased in December, 73 percent of the monthly advance was due to more upbeat views about the outlook for sales and the economy, the Washington-based group said."
"We haven't seen numbers like this in a long time," Juanita Duggan, president and chief executive of the NFIB, said in a statement. "Small business is ready for a breakout, and that can only mean very good things for the U.S. economy. Business owners are feeling better about taking risks and making investments."